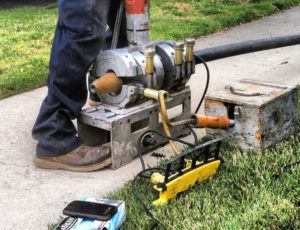 Hydrojetting is one of the most powerful and dependable ways to clean pipes. Traditional methods of pipe cleaning were usually invasive, and often caused more issues than they solved.
Hydrojetting can remove stubborn tree roots and deposits of food. It can eliminate the harsh odors from dirty drains. It can help your home's plumbing return to normal. 
If you're still a bit unsure how hydrojetting can serve your home, we have 3 important facts you should know. 
Hydrojetting can be used for lateral pipes and drains 
The purpose of lateral pipes and drains is to connect the home's plumbing system to the mains' system. When lateral pipes are obstructed, it can become a costly headache. Solutions like excavations were commonly used in the past to remove blockages, but doing so can be a time-consuming, frustrating process. Hydrojetting eliminates the need for excavation— delivering a non-invasive alternative that gets the job done. 
Hydrojetting cleans and unclogs 
Hydrojetting uses high water pressure to both unclog and clean the pipes. Plumbing snakes, on the other hand, only work to unclog the pipe. During the hydrojetting process, whatever is clogging the pipes is obliterated, and the interior of the pipes are cleaned of dirt and grease. 
Hydrojetting is environmentally friendly 
Hydrojetting uses no chemicals. The high water pressure removes the toughest clogs without the need of foreign substances. Unlike other cleaning methods, no harsh chemicals are introduced to the environment. 
Are your pipes and drains clogged? Hydrojetting may be the answer. Contact us today to have our San Clemente plumbing team inspect of your home's plumbing.