AW & Sons Plumbing Services

If it looks like plumbing we do it. AW & Sons provide a full range of residential and commercial plumbing services throughout the San Clemente area. Our highly trained team combines new technology with traditional methods. We have built a strong reputation for quality workmanship and same-day service.
Residential and Commercial and Plumbing Services
Plumbing Repairs
Sewer Line Repairs Including Relining
Trenchless Sewer Replacements
Drain Pipe Cleaning and Repairs
Drain Pipe Replacements
Copper Re-piping
Toilet Leak Repair
Burst Pipe Repair
Descaling of Tankless Heaters
Leak Detection
Installation Services
Trenchless Sewer Line Installs
Main Service Line Installation
Tankless Water Heater Installations
Water Softener Installation
Conventional Water Heater Installation
Whole House Filtration Systems
Garbage Disposals Installs
Dishwasher Installation
Faucet Installation
New Toilet Installs
Specialty Services
Descaling of Tankless Heaters
Hydro Jetting
Video Camera Inspection
WE ONLY USE QUALITY PLUMBING PARTS AND WORK WITH THE BEST PLUMBING SUPPLIERS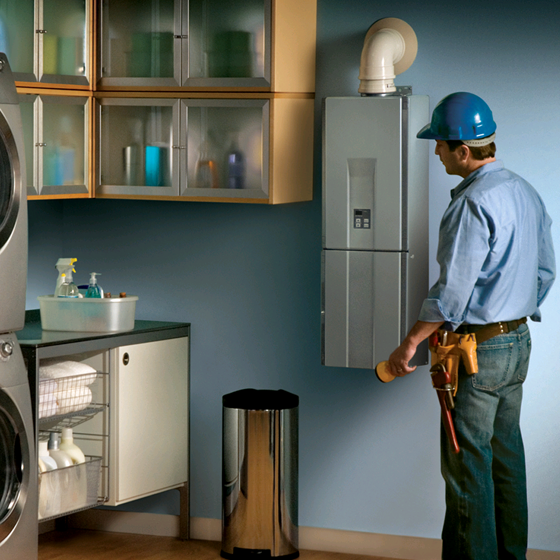 We install ALL Noritz, Takagi and Rinnai tankless water heaters. Commercial and residential.
Tankless Water Heaters are innovative, energy efficient, water heating solutions for today's homes. From point of use applications to whole home systems, Rheem has the water heating solution to fit your needs while providing a continuous supply of hot water from an energy-efficient and space-saving product.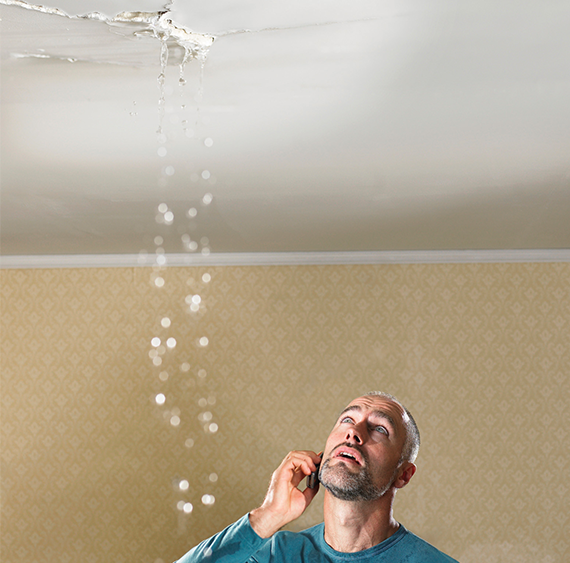 Plumbing leaks can be elusive and destructive. Water leaks can cost hundreds of dollars every day. American Leak Detection's technicians use the most technologically advanced non-invasive methods to accurately locate hidden water and sewer leaks.
Through our time-tested processes of "Leak Detection Without Destruction", you save resources, time, and money by incurring minimal disruption to your property.
This is what it looks like when you run a cable through a stopped up sink. This is why stoppages can be nagging and reoccurring. A small hole is made in years of corrosion leaving a very small hole for drainage. With our new technology hydro jetting even small drain lines is now a reality.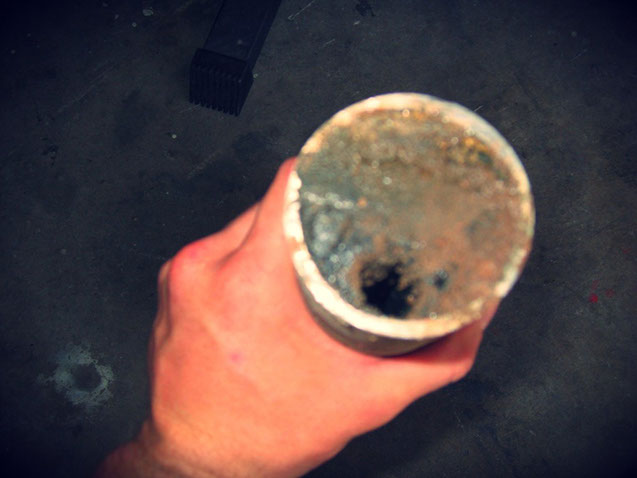 Today AW did major plumbing repairs on our home. This company responded to our request for the work to be done in a speedy and professional manner. The crew were efficient, considerate of our home, polite and were willing to answer any questions we asked. We are very satisfied with AW and are will certainly use them in the future.
If you need plumbing service from an honest and local plumber, I would highly recommend A.W. & Sons Pluming. Excellent, quick service. I was able to schedule an appointment right away. Service professional was a nice guy who knew a lot of wonderful information about plumbing. He unclogged the drain very quickly.
Called AW & Sons on a Friday morning for service, I figured I wouldn't get same day service since it was a Friday mid morning. I was very pleased that AW could come out and fix my issue that day. They fixed my clogged main line gave me a few pointers and they were on there way. It's hard to find honest, friendly plummers and ones that will not take advantage of you.
AW & Sons Plumbing has been providing commercial and residential plumbing services to the greater San Clemente area for over 35 years.
AW & Sons is licensed by the state of California.
License# 36 961289
Call us for reliable same day plumbing services.
Present any of these coupons to your AW & Sons professional at the time of service to receive a discount.